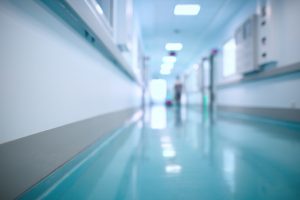 Facilities that provide inpatient care to patients experiencing mental health issues have a strong obligation to make sure patients are carefully monitored and appropriately treated to prevent an attempted suicide. When patients are depressed and experiencing suicidal ideation, it is especially imperative the institutions in charge of them take active steps to protect them.
Sometimes, however, institutions fall short. One such institution, which tells patients to "expect a miracle" is considered one of the foremost rehabilitation centers in the country. The strong reputation and appealing promises made by the institution led one family to pay $64,800 to get care for a 55-year-old man who had been struggling with chronic depression. The man's admission to the rehabilitation facility was his first time in a residential treatment center, although he had previously been hospitalized for mental health issues. Unfortunately, Tucson.com reports the man died by suicide while under the care of the rehabilitation center.
In cases like this one, serious questions arise regarding whether the inpatient treatment center did enough to protect the residential patient or whether the center fell short. In this case, a lawsuit has been filed in response to the inpatient suicide, with family members claiming they were misled into thinking the patient would be safe and arguing the facility was negligent because staff members failed to notice the patient had not shown up for scheduled activities.
Responsibility for Inpatient Suicides
Despite its promises of miracle cures, the facility has faced trouble in the past with actually living up to its promises.  Five patients have died in the care of the facility since 2011, all of whom were men between the ages of 20 and 71. Three of the patients died of suicide, two hanging themselves with a shoelace and one hanging himself with a belt.
Because of problems with the provision of patient care, the state Department of Health Services has been heavily monitoring its operations. The monitoring requirement was imposed because the rehab center was not following its own policies on keeping track of where its patients were. In the case of the 55-year-old suicide victim, for example, the man did not show up for any of the five activities he was scheduled to attend. He also missed appointments.
When patients are 15 minutes late for an activity, staff members are supposed to look for them.  Interviews with staff members, however, revealed no one looked for this man for hours, until it was too late. Staff members also confirmed they did not know who was responsible for taking attendance of patients, reporting when a patient was absent, and calling for the initiation of a search to locate the patient.
It was especially important for the facility to take action here, as records show the suicide victim had described feelings of total helplessness and thoughts of suicide.  Inpatient facilities are supposed to be operated specifically to protect patients like this when they offer care to those experiencing thoughts of suicide and they need to be held accountable when they fail in fulfilling obligations.