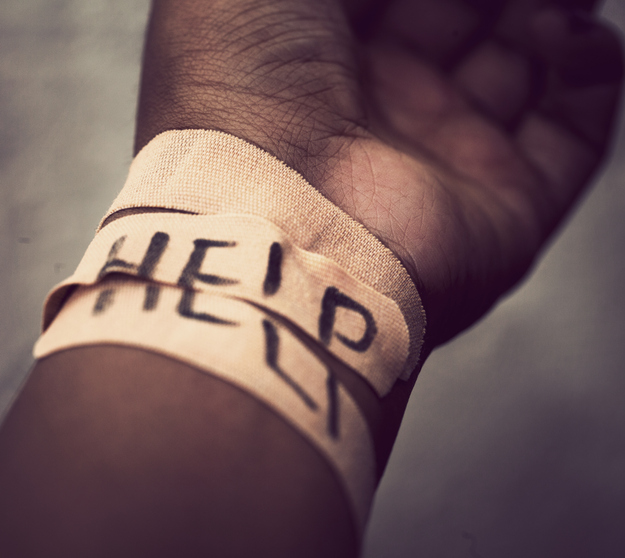 Self-harm is a method of regulating emotional pain and trauma, according to MayoClinic. While it is typically nonsuicidal, it can lead to a cycle of emotional pain and guilt, as well as potentially fatal injuries or death by suicide, if left untreated.
Self-harm often involves cutting, burning, self-hitting, piercing, and carving words on skin. Roughly 1 in 5 adolescents reportedly engage in self-harm or cutting at least once as a mode of comfort from emotional pain. Research suggests that self-harm is an indicator that an individual is at risk of dying by suicide.
Addressing historical challenges in diagnosing and treating self-harm
The reaction adolescents receive when seeking help after a bout of self-harm may do more harm than good, according to The New York Times. Self-harm is often treated as a symptom, rather than an individual diagnosis — leaving therapists and other medical professionals with little to offer in terms of treatment. Psychiatrists often diagnose conditions they see as an umbrella cause of self-harm, such as depression, bipolar disorder, or PTSD. Self-harm is not an attempt at suicide.
"It's the only way you know to deal with intense insecurities or anger at yourself. Or you're so numb as a result of depression, you can't feel anything — and this is one thing you can feel," said one adolescent.
In recent years, however, psychiatric researchers have scrutinized several factors that can lead to self-harm, including motives, underlying biology, and social triggers. In turn, this can open up a vault of treatment options and give parents an idea of why self-harm occurs.
Barent Walsh was one of the first therapists to delve into the treatment of self-harm at The Bridge program in Marlborough, Massachusetts. He explains how much reach self-harm has in the lives of everyday people.
"It used to be that this kind of behavior was confined to the very severely impaired, people with histories of sexual abuse, with major body alienation," said Walsh. "Then, suddenly, it morphed into the general population, to the point where it was affecting successful kids with money. That's when the research funding started to flow, and we've gotten a better handle on what's happening."
Prior to the mid-1980s, no known research was conducted on self-harm. By the 1990s, it started to become increasingly recognized in popular culture and has been discussed by Princess Diana, Johnny Depp, and Angelina Jolie.
Today, media glamorization may be an influencing factor in self-harm among adolescents. Janis Whitlock, director of the Cornell Research Program for Self-Injury and Recovery, conducted surveys at 10 universities. Through her research, she found that roughly 1 in 5 college students engaged in self-harm at least once to soothe emotional pain.
In most cases, self-harm begins at around age 15 but can manifest at around age 17 or 18, according to Whitlock. Self-harm doesn't stop after only one incident.
"About 3 in 4 continue, and the frequency tends to go up and down, as people go in and out of various stages," she said.
For about 20 percent of people who engage in self-harm, the habit becomes a profound addiction that can take years to break. Some become dependent on it as the only way to truly feel anything or have control over the physical pain when they don't have control over underlying emotional pain. Self-harm may also serve as a way to feel release from pain or suppress emotional pain.
Emerging treatment seems positive
Researchers and psychiatrists have found specialized talk therapy (also called dialectical behavior therapy) to be effective at minimizing and even eliminating the risk of self-harm and death by suicide. This treatment method was originally designed to help treat borderline personality disorder. Talk therapy may be done through one-on-one or group therapy sessions on a weekly basis. During each session, patients are taught coping methods in order to regulate underlying emotions and triggers that may lead to self-harm.
The effectiveness of this strategy was demonstrated in a study at Zucker Hillside Hospital in Glen Oak, New York. Through the study of 800 adolescent inpatients, doctors found that specialized talk therapy led to significantly fewer self-harm incidents, as well as reduced time on suicide watch and inpatient treatment. These results contrasted with inpatients who were treated before specialized talk therapy become standardized.
When it comes to mental health challenges and suicidality, there is no room for error. Psychiatrists and other medical professionals are expected to give patients who may be at risk of death by suicide their full attention and offer treatment on a case-by-case basis. The cookie-cutter methods of diagnosing and treating mental health have failed far too many times.
If you have lost a loved one due to death by suicide, it's critical that you explore your legal options during these difficult times. Suicide lawyer Skip Simpson fully understands the pain and suffering you and your family may be going through and would like to help you in the pursuit of justice.
To schedule your free case evaluation, don't hesitate to contact The Law Offices of Skip Simpson. Based in Texas, we serve clients across the United States.