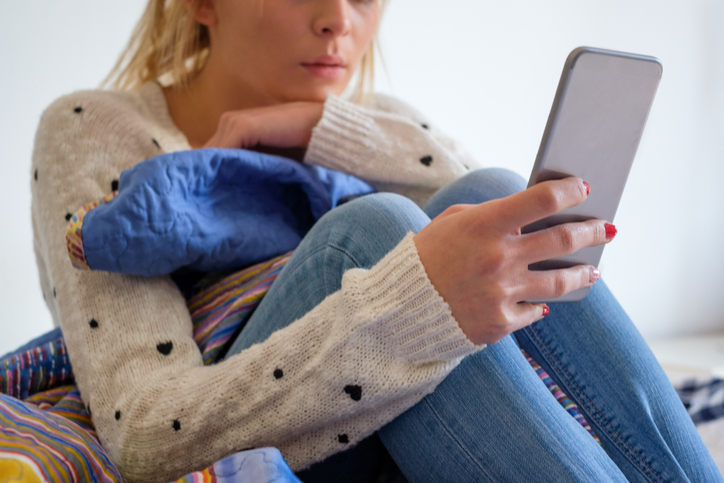 According to the World Health Organization, there were an estimated 800,000 deaths by suicide globally and 16 million suicide attempts in 2016. The mortality rate due to suicide has decreased by more than 30 percent over the last three decades, yet it still remains one of the leading causes of preventable death.
What's worse, about 40 percent of people who have suicidal thoughts never seek professional help, but rather opt to handle it alone. Other people who need the help don't have access to healthcare. This has led to an uptick in the use of digital intervention and treatment. This raises the question: can technology replace real professional help?
Flaws in suicide prevention apps
In today's world, technology allows us to do a lot in just the palms of our hands. Beyond making phone calls and sending texts, the apps we download on our phones become an integral part of our daily lives. There are about 318,000 health-related apps available through the Apple App Store and Google Play — more than 10,000 of them are mental health apps.
Relying on certain apps can be dangerous, however. That's because the majority of them haven't been evaluated in clinical trials or approved by the U.S. Food and Drug Administration. The FDA has the authority to regulate health-related apps for quality and safety. Even those that have been approved by the FDA are only designed to complement real therapy, not replace it entirely.
According to a 2019 analysis in BMC Medicine, some apps are designed to help people cope with depression and prevent deaths by suicide. Some people who suffer from suicidal thoughts may feel more comfortable seeking help online, rather than speaking to someone face to face. Some of these apps provide incorrect and nonfunctional contact information to suicide crisis intervention lines, however. In addition, not one of these apps provided contact information with real physicians or counselors.
The study focused on apps that targeted people who suffered from depression or were at high risk of death by suicide. This included:
20 depression management apps
46 suicide prevention apps — 19 of which were created or commissioned by a government organization or university
3 apps providing both depression management and suicide prevention
The study aimed to do two things:
Analyze evidence-based clinical guidelines on suicide prevention strategies, as well as the type and quality of advice given when a user is at risk of suicide
Use simulated patient scenarios to measure the response of chatbot apps when a user is at risk of suicide
Researchers in the study used the 42matter.com platform in January 2019 to search Apple's App Store and Google Play. The search terms used in the database included "depression, "depressive," "depress," "mood disorders," "suicide," and "self-harm."
These apps were also designed to:
Track the mood of users
Assess suicide risks
Provide advice for users at risk of attempting suicide
Provide "call to action" options
Provide links to activate a phone call to a crisis intervention line
Provide suicide prevention education
Out of all 69 apps analyzed in the study only five of them offered a comprehensive approach to suicide prevention. Six of the apps provided inaccurate crisis intervention hotline phone numbers.
What suicide prevention requires
High quality and clinically tested apps should not be ruled out entirely. They can be helpful on a day-to-day basis for those who seek ways to cope with depression or those who have previously had suicidal thoughts. Suicide prevention requires the help of a medical professional or therapist, however.
Many people may use digital apps rather than speak to someone face to face because of the social stigma surrounding mental health in our culture. That stigma needs to be broken.
The Law Offices of Skip Simpson urges people experiencing suicidal thoughts to get medical attention or help immediately. If you have identified any signs of suicide risk in a loved one, don't hesitate to intervene and urge them to get help.
If you have lost a loved one to death by suicide, you may have legal options available to you. Contact us online to schedule your free case evaluation, or simply call us at (214) 618-8222.