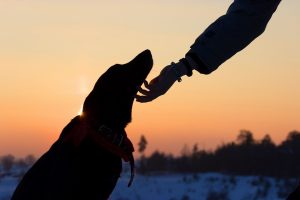 Pet lovers have long believed that the companionship that comes with having a pet has real benefits from the owner. Now, a systematic review of research puts hard evidence behind that belief.
The review, led by Dr. Helen Louise Brooks of the University of Liverpool and published in BMC Psychiatry, suggests that pets do indeed provide benefits to people with mental health conditions.
A distraction, a sense of purpose, unconditional support – how pets benefit people at risk of suicide
Americans were estimated to have spent over $69.35 billion on their pets in the year 2017, reaching a new high. While the love for our furry friends is well acknowledged, their services can make the difference between life and death for some.
In the review, "pets were perceived as providing unconditional love and support" – something that people struggling with mental health issues often cannot get from friends and family. In the face of the often overwhelming challenges that come with living with a  mental illness, that level of love and support is invaluable.
Pet owners were also found to draw strength, self-worth and meaning from their pets. Multiple pet owners said that taking care of their pets gave them something to like about themselves. Another spoke directly about an experience with suicidal ideation: "The thing that made me stop was wondering what the rabbits would do."
One of the most persistent myths about suicide is the idea that a person who is determined to die by suicide is inevitably going to do so. The reality is that the suicidal urge is an acute problem that does not last forever. Pets have been shown to provide an important distraction, a grounding that allows suicidal people to step outside their own thoughts and focus on caring for or interacting with the pet. That's often enough to save a life.
Some pets, such as dogs, were also shown to force positive behavior from their owners. Simple acts necessary to dogs such as going outside, engaging with the community and participating in physical activity are all known to have significant mental health benefits. For a person struggling with depression or another mental health issue, the simple fact that the dog has to go outside is a powerful source of motivation. Many people that struggle with taking care of themselves often find solace in taking care of another.
Different animals serving different purposes
Hospitals frequently utilize the talents of therapy dogs, who offer calming presences and physical affection to patients in care. This unconditional love can make a world of difference to someone with a psychiatric disability, especially when navigating often cold and unfamiliar settings of an inpatient unit, especially to those who may not have any visitors otherwise.
Psychiatric service dogs come with their own set of legally protected regulations. Specially trained to assist one person, these dogs can enter areas that regular pets cannot (such as restaurants and establishments that have a "no pets" rule in place) and usually wear identifiers such as tags, collars and vests to let others know they are "on duty."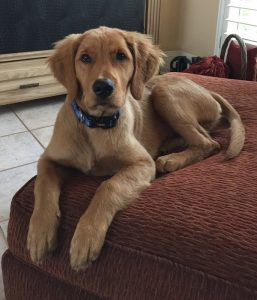 Emotional support animals can include dogs and often do, but could theoretically be any animal that offers an ailing owner comfort in their time of need. Deeply attuned to their owners moods and behaviors, these animals can be allowed (with a "prescription" note from a psychiatrist) to live in places with a "no pets" policy and are protected under the ADA. However, they do not have the training of a service animal and are not allowed to enter the same spaces as designated service dogs.
The benefits of tackling mental health treatment with animal assistance are documented through research, and patients often feel more at ease with a furry companion than an all-too-often unfamiliar and anxiety inducing environment of a hospital.
Patients who disassociate or hallucinate can be calmed and grounded with animal intervention, whether it comes from a trained service dog or engaging tactile grounding techniques petting the family cat. Depression and anxiety can be calmed, and traumatic episodes can be interrupted by the unconditional bond between humans and pets or service animals.
Pets need to play a role in care plans for people at risk of suicide
While further research is clearly needed into the specific benefits of pet ownership and the types of interventions that are most effective, the evidence clearly shows that pets have an important role to play in mental health care. As one of the researchers pointed out, introducing pets is potentially a very powerful intervention because it invites patients to get involved in their own care, creating an opportunity to have an open discussion about what works best for the individual patient.
Obviously, not every patient will respond well to pets, but for those who do, having an animal companion can be the difference between life and death. This is an avenue of treatment that family members, friends and mental health professionals alike need to explore to make sure that people struggling with mental health problems have access to all of the resources and support they need.