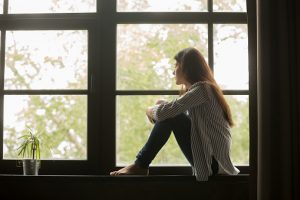 People who die by suicide don't always give warnings or show signs of suffering. They can appear healthy to others while concealing emotional pain, mental illness, or a personality disorder. According to Harvard Health, those who take their own lives often do so due to:
Episodes of depression, psychosis, or anxiety
A major loss in life
A major life event that leads to stress or isolation
Social isolation or loss of social support
Changes in mood due to illness or medication
Exposure to suicidal behavior in others
When suicide comes as a shock
The New York Post reports that a young woman from Manhattan, who worked as a dietitian, died by suicide after hanging herself in her West Village apartment.
Prior to her death, the woman posted a suicide note and apology to her mother online. In the opening line of the note, she said, "I have written this note several times in my head for over a decade, and this one finally feels right. No edits, no overthinking. I have accepted hope is nothing more than delayed disappointment, and I am just plain old-fashioned tired of feeling tired."
Police were called for a wellness check after concerned co-workers reported that she didn't show up for work. Another suicide note was found in a folder in her living room.
Like many suicides, the death of this young woman came as a shock to those that knew her. She clearly lived a life considered ideal by most people. She had a good career, social life, and seemed otherwise to be in good health.
So how do you recognize when a loved one or friend is suffering? How do you pick up on the subtle signs of potential areas of concern in someone who appears well on the surface?
When you casually ask "how are you doing?", be alert to answer when your gut tells you something may be amiss. Don't be afraid to talk to your loved ones and others for whom you really care about sensitive subject matters.
Overcoming the stigma
Many people who suffer from these feelings avoid expressing them or reaching out to others for help, not just because they don't want to reveal their own vulnerabilities, but because they don't want to burden others.
When an individual takes his or her own life, it can leave loved ones and friends with a sense of guilt, that there was something they should have done to prevent it.
At times suicide notes, when they are left, give us a glimpse into what research has shown. Psychology Today cites research into the notes left by both those who attempted suicide and those who died by suicide.
Among those who died by suicide, the most common factor was a sense of burden on other people. In addition, they had a history of being impervious to physical pain such as violently engaging in extreme sports, receiving multiple tattoos and body piercings, shooting guns, and fighting. They are typically not afraid of enduring the pain and intense emotions that come with completing the act.
Creating culture of suicide prevention
Not all individuals who die by suicide exhibit the same patterns of behavior or express the same signs. Suicide prevention shouldn't merely be approached when we notice signs of suffering in a friend or loved one. It must become an active conversation in our culture. Those suffering from mental and emotional illness should be able to seek help without the fear of facing social stigma.
For many years, the Law Offices of Skip Simpson has witnessed the hold this stigma has on our society. Our firm seeks to help families and friends find closure and answers. If you lost a loved one due to suicide, we would like to discuss your matter and explore your legal options.
Perhaps the individual who died by suicide didn't receive appropriate medical care prior to his or her death. Perhaps a thorough investigation into events leading up to the individual's death could reveal other factors. Contact us today to find out what we can do for you.