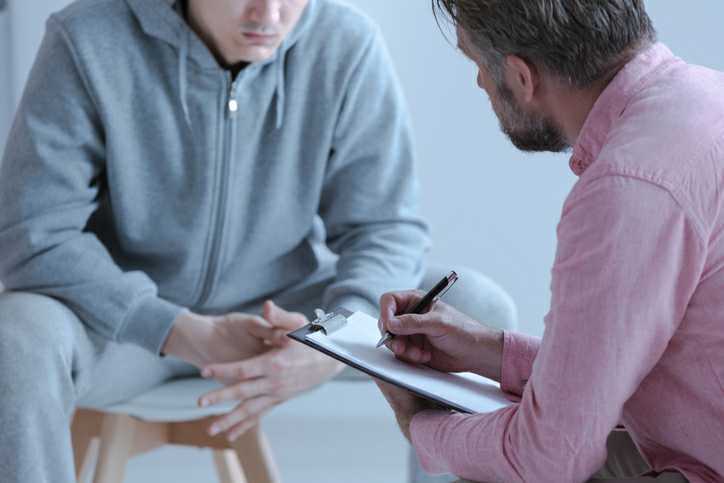 The Centers for Disease Control and Prevention ranks death by suicide the 10th leading cause of death in the United States. Suicide was responsible for roughly 48,000 deaths in 2018. As we discussed in May 2020, the COVID-19 pandemic may cause the suicide rate to raise even higher.
One medical professional who works at a hospital in Walnut Creek, California has seen, firsthand, how bad the numbers of deaths by suicide and suicide attempts are.
"We've never seen numbers like this, in such a short period of time," said Dr. Mike deBoisblanc at John Muir Medical Center. "I mean we've seen a year's worth of suicide attempts in the last four weeks."
During these times, and for years to come, we need to have a serious discussion about suicide intervention. We also need to find ways to reach out to those who may be emotionally and mentally impacted by the pandemic, as well as those suffering from mental health challenges.
It should start with eliminating the social stigma on mental health
One of the leading reasons those who are at risk of dying by suicide go under the radar is the social stigma surrounding mental health. Social stigma can prevent these individuals from getting the help they need. It also creates a barrier to understanding the struggles associated with mental health.
We need to send a clear message to society that it's OK to open up about mental and emotional struggles and seek help. Eliminating this social stigma starts in the community. It starts with open talks about mental health, as well as educating yourself and others.
Interventions in healthcare settings
A recent study published in JAMA Psychiatry found that brief encounters with healthcare professionals can reduce the risk of suicide attempts for up to a year for many individuals.
The study examined more than 4,000 medical patients who were at risk of dying by suicide. After encounters with medical professionals, they were more likely to seek further help and ongoing mental health care.
Among all healthcare settings, emergency rooms had protocols to help patients deal with mental and emotional distress. The study found that urgent care clinics, emergency rooms, jails and shelters were lacking, however. In order to better serve those who suffer from mental health issues, the study suggested the following ways to improve intervention:
Hiring qualified mental health professionals who are trained in suicide prevention and assessing suicide risks. They should also understand the irreversible brain damage caused by minutes of strangulation.
Providing patient follow-ups by phone or mail. As many as 70 percent of patients who are at risk of suicide may never seek ongoing therapy after being discharged from a healthcare facility. Prompt and periodic follow ups can help prevent future suicide attempts or hospital re-admissions.
Providing coping strategies for patients who are most at risk.
Encouraging additional ongoing mental health treatment to patients. Healthcare providers should be trained in evidence-based mental health treatment such as cognitive behavior therapy, reduction of lethal means, coping strategies for dealing with certain stressors.
Intervention in schools
Death by suicide is a leading cause of death among adolescents, according to the CDC. Many of these deaths can be prevented when intervention methods are established as early as elementary school.
While intervention methods for elementary school kids may not address suicide directly, they can help children recognize and deal with certain emotions. In addition, being silent about reporting suicidal thinking is wrong. Reporting is right.
A study that was published in the journal Child Psychiatry & Human Development examined 21 children, ages 6-9. The mothers were asked to report any suicide attempts or ideations that took place within the last month or at any time within each child's life. They were also asked to report their children's emotion regulation skills.
The study was intended to give researchers some insight on how emotion regulation can help prevent suicide risks in children. More research will be needed on a larger group of kids.
Contact an informed suicide lawyer if you have lost a loved one
With proper intervention methods put in place, we hope to see the staggering rate of deaths by suicide drop. It's up to communities, healthcare facilities and schools to do their part to make that happen.
If you lost a loved one to death by suicide because there was no attempt at intervention in any of these settings, don't hesitate to reach out to a renowned suicide lawyer at The Law Offices of Skip Simpson. We can investigate the root cause of your loved one's death, identify negligent parties and help you and your family seek justice.
To schedule your free case evaluation, contact us online or call us at (214) 618-8222. We serve clients across the United States.