Are protective laws really working?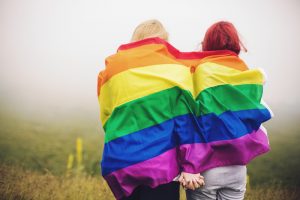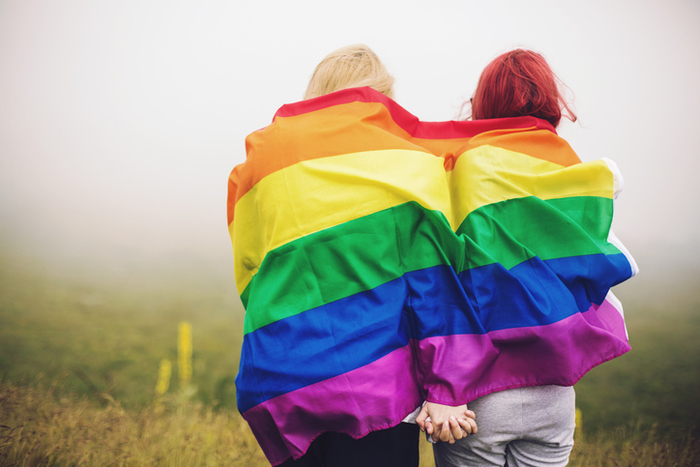 Over 700,000 LGBT adults and more than 158,000 LGBT youth live in Texas. They are doctors, store clerks, parents and students. Just as many are in shelters, estranged from family and friends and at extreme risk for the tragedies of a harsh and often short life. All face challenges based solely on who they love, and who they are.
Some lawmakers want to pass bills dictating public bathroom use in public schools and strip protections from LGBT students. Their health and sex education needs are not being met in school, and that's true in the adult world as well, where there is a severe shortage of accessible mental and physical healthcare for trans and queer individuals. A bill introduced in 2016 even suggested that outing LGBT+ students to their families and peers should go hand in hand with one that previously allowed students' concerns relating to gender identity (like bathroom use to be addressed) privately on a case-by-case basis.
The problem is, if students are not out on their own terms, there is most likely a good reason for it. As it stands, 40% of homeless youth report as LGBTQIA identifying. According to a 2015 GLSEN study on National School Climate, 66.2% of queer students felt discriminated against at school due to their orientation. Students who face these high rates of discrimination are more likely to miss school as a result.
They want to avoid bias, harsh language, bullies, and the mental anguish that should never jeopardize education. As they are tormented, we lose them. LGBT+ identifying youth are five times more likely to attempt suicide than their straight peers. The Law Offices of Skip Simpson advocates for all who have sadly died by suicide, and the loved ones left behind.
Sticks and Stones: The Effects of Bullying
Recently, David's Law was put into effect. Following the tragic death of a student from Alamo Heights due to bullying, the law is meant to hold school districts responsible for the abhorrent and deadly behavior of students on campus, and online. Cyberbullying kills: it has taken the life of a 12-year-old cheerleader, among too many others.
The law, decided upon after the main source of bullying was discovered to be via text messages, covers bullying on a cell phone, computer, camera, messenger apps, texts and social media. If this occurs on school property, during a school activity or on a school bus, punishments can be meted out. In addition, if such actions disrupt a student's access to education or disrupts school activities, the measures of the law can be applied.
LGBT youth are at risk
Without a society that accepts who they are, many youth and young adults who are discovering their identities may find themselves met with more opposition and anger as they dare venture into expressing and embracing their honest selves. Using the bathroom if not given a unisex option can become a matter of personal safety. Students affected by harmful legislature will see headlines like this one from USA Today: "In Texas: 'It's an all-out assault on LGBT people'" detailing the conflicting bathroom bills that would affect the trans population tremendously. This is the material our queer youth have to look up to, the future they're presented.
The mental health of LGBT youth requires special attention, but not all have access to counseling, or remain in the closet out of fear. Without help, many families are left wondering what went wrong, what could have been prevented, and why schools took such little action. Recently, advocates for LGBT youth and rights have spoken out in Connecticut after suicides by trans and gay teens this summer.
One activist was quoted as saying: "To sit in front of a child who looks you in the eye and says, 'I just want to die. Why should I live? The bullying is not going to stop.' It is heartbreaking."
The numbers only get higher
The National Transgender Discrimination Survey showed that about 41% of the trans population attempt suicide.
The CDC presented research on students in grades 9-12 and found that LGBT students experienced higher rates of physical and sexual violence than straight students. Bullying was also found to be higher. Other findings of the study concluded that LGB teens were:
Twice as likely to experience physical and sexual dating violence
Twice as likely to experience online and school bullying
Four times more likely to attempt suicide
Five times as likely to have reported usage of illegal drugs and substances to cope
One Ohio college sophomore was punched in the face for kissing his boyfriend. The same student had almost died by suicide at the age of 16 after attempting to crash his car. In discovering his sexuality, he became afraid of the teasing and bullying that would follow when his peers found out. "That was the only way out…" he was quoted as saying in an article by NBC.
According to The Trevor Project, an outreach program for suicidal and troubled queer youth, each episode of LGBT harassment increases the likelihood of self-harming by 2.5 times, and one out of six students between grades 9-12 contemplated suicide seriously in the past year.
"I actually thought I was inhuman."
Salem Whit, a teen from Spring Grove, Pennsylvania, recounted their experience with bullying surrounding their gender identity with those chilling words in an article published by The Atlantic. Coming out as transgender in high school was not easy, and they barely managed to graduate after skipping classes and dropping extracurricular activities in order to avoid the bullying. They even stopped speaking for a while, when dysphoria (extreme disconnect from body, gender, voice, presentation) triggered a hatred of their own voice. Their story is not unfamiliar.
The GLSEN report titled "Teasing to Torment: School Climate Revised," pointed that LGBT youth have lower grades in middle and high school, and are not as likely to complete their education as their straight and cisgender (non-transgender) peers. Trauma, including PTSD, is not uncommon in these children who grow up in a world that, despite some improvements, still feels hostile towards them.
Recently, at a Houston bus stop, a poster was put up at a bus stop that encouraged LGBT+ people to kill themselves. The graphic included a hanging cartoon body with a rainbow heart on its chest, citing suicide statistics of gay, bisexual and trans people and encouraging others to "follow." It is easy to see why youth would not feel welcome or comfortable when hate speech and bullying is so blatant.
Bullying Kills
A student at Robert E. Lee High School in Tyler died by suicide, previously asking to be home-schooled because the bullying he endured was too intense to endure at school.
David's Law should provide some relief for families of bullied teens, given that it targets one of the most vicious forms of attack: cyberbullying. However, queer teens are still unlikely to speak out to friends and family, and schools do so little to prevent harassment. There are an increasing number of children involved in the current youth suicide epidemic – in 2016 there were 11 suicides that took the lives of those younger than 25 in Pennsylvania. Several of the victims cited bullying as what tainted their mindset in notes, social media, or it was heard from those who witnessed bullying in action. Social media is a particularly toxic environment that David's Law hopes to help address. Going home and logging on to your own corner of the internet is no longer an escape or stress relief tactic for youth. It can be a death sentence. For queer youth, the odds of being victimized are even higher.
We can help
Struggling youth deserve to know that they belong, they are loved, and they have worth in the face of a society that hasn't yet fully accepted them. Death by suicide is an epidemic among youth, and LGBTQIA+ youth are on the front lines of assault. With a large gap in access to healthcare, homelessness brought on by rejection, and even educations in jeopardy due to bullying, young people need to be protected and spoken for. At the Law Offices of Skip Simpson, our mission is just that-to bring justice to those who have suffered a loss that could and should have been prevented. Contact us today.
Trevor Project Lifeline for LGBT youth: 866-488-7356