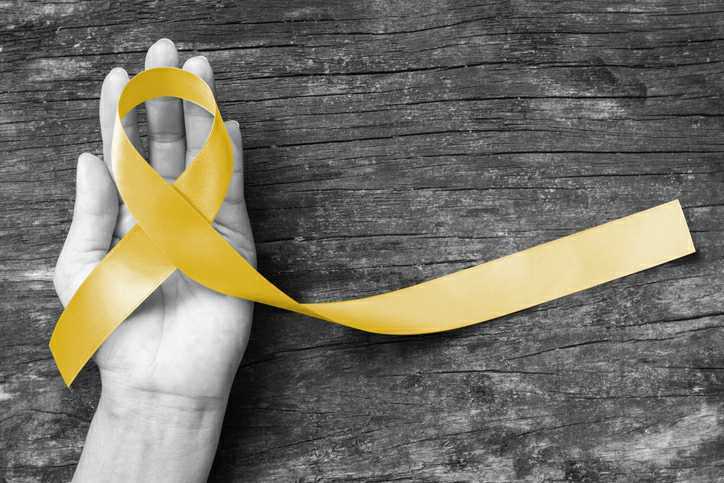 September is Suicide Prevention Month. It's not only a great time to raise awareness about the prevalence of suicide. It's also a great time to address the barriers people with mental health issues face when seeking the help they need.
In El Paso, Texas, Emergence Health Network is offering mental health counseling for local individuals who need it, including a local crisis hotline (which is available 24/7).
In addition, local therapists and suicide survivors are raising community awareness on how and where to find lifesaving resources. This is especially important during the COVID-19 pandemic, which has taken a toll on many peoples' mental well-being.
Suicide survivor shares her story
One survivor, Elizabeth Zarate, recent spoke with KTSM 9 and shared her experience.
"Personally, in my experience, it feels like it consumes you," Zarate told KTSM. "You're so overwhelmed, there's no way out: 'nobody can help me.' You don't want to put that stigma, 'I don't want to put my problems on anybody else; it's easier if I'm not here,' and that's not the case."
Zarate was once afraid to seek help and raise awareness on the seriousness and prevalence of suicide due to stigma that is often attached to mental health. She now works at a local mental health authority and urges others to watch out for early signs that a loved one may be at risk of suicide. This may include sudden behavioral changes or loss of interest in doing certain things.
"Reach out and talk to them and say, 'Hey I noticed these things, how are you doing?'" said Zarate. "Just listening to them, being there, supporting them, showing them that you care and knowing most definitely where to find your resources. Know where to go for help, because it exists and it works."
Zarate also encourages those who have lost a loved one to suicide not to blame themselves.
How simply raising awareness can make a significant change
Until we can squash the stigma surrounding mental health and make critical, lifesaving resources widely available to the public, those who are at risk of suicide may continue to go unheard.
More lives can be saved when communities come together to address the issue of suicide and when those who know what the struggle is like continue to offer help to those who need it.
The Law Offices of Skip Simpson applauds the courage of Zarate and other individuals who have come forward with their experiences and have dedicated themselves to helping others. While we have a long way to go, community involvement is a critical step in the right direction.
If you have lost a loved one to suicide, feel free to reach out to attorney Skip Simpson to learn about the legal options available to you. Our law firm fights to hold negligent parties (particularly medical establishments) accountable for failure to provide proper screening or to act when someone shows the signs he or she is at risk of suicide.
To learn more about how we can help, contact us online and schedule your free and confidential case evaluation.