The importance of genetic screening in suicide prevention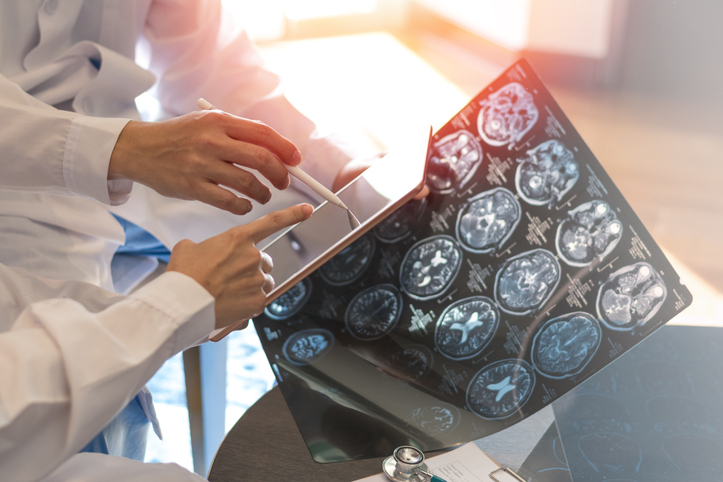 While the patterns aren't exactly clear, some evidence shows that mental illness can be genetic. According to Dr. Douglas Gray, psychiatrist and researcher at the University of Utah School of Medicine, mental illnesses such as depression, bipolar disorder and schizophrenia can run in families. Gray studies death by suicide in order to gain better insight on risk factors and prevention methods.
In 2018, Gray published a study in the journal of Molecular Psychiatry. His research analyzed four specific gene variants that appear to increase the risk of suicide. The study found that four percent of genes in the genome — APH1B, AGBL2, SP110, and SUCLA2 — are responsible for 45-50 percent of the risk.
"We need to tell people who've had a suicide that their family's at risk," said Gray.
How genes play a role in suicide risks
Gray concluded that awareness and prevention can be increased by reviewing family histories and providing proper screenings. He also cited a 1980 study conducted at the University of Utah by Paul H. Wender, which compared adopted children and their adoptive parents to biological parents and their children.
"They looked at a group of children who were adopted at birth and then grew up and completed suicide," Gray said. "It turned out that almost all of the risk of suicide was from the biological relatives and not the relatives that raised the child. So, your suicide risk doesn't come from the parents that adopt you, it comes from the parents you never met."
Gray and a team of geneticists decided to put Wender's finding to the test by using statistical resources from the Utah Population Database. They examined 43 extended families that had shown high risk of suicide through several generations. When environmental factors were taken into account, gene variants that were found to be prevalent in these families were further examined for their frequencies through a sample of 1,300 suicides that occurred throughout Utah.
"We're able to gather DNA of suicide completers for the past 20 years and actually look for genes that might increase the risk for suicide," said Gray.
The results that Gray uncovered are very similar to the story of Jenny Gibson, who is a mother of two in Arizona. Her sister died by suicide in early 2008. Her father also died by suicide four years later. What this suggests is that mental and emotional trauma linked to the loss of a loved one can significantly increase the risk of suicide. Yet, Gibson, her father, and sister were never genetically screened.
"My dad was very resilient. He didn't have a mental illness, he was handling the loss of his daughter like any other parent would – it comes with depression and heartbreak – and I didn't see anything different," said Gibson.
Are all with the same genetics at risk?
A 2013 study — that was conducted by Dr. Jordan Smoller of Massachusetts General Hospital — examined the link between genetics and mental illness. While research may have found a genetic link, the researchers in the study cautioned against placing too much emphasis on genes as a mental health predictor.
"Although statistically significant, each of these genetic associations individually can account for only a small amount of risk for mental illness," said Smoller.
Gray compared this research to a plane crash involving more than one factor.
"When you look at when, sadly, an airplane crashes, there's usually five or six different things that went wrong all in combination," he said. "We'll have a 17-year-old boy that dies of suicide and yeah, there was a romantic breakup, but if a romantic breakup was the cause of suicide, then none of us would be alive, right?"
How can this research be applied to suicide prevention?
Natalia Chimbo-Andrade is the director of community education and outreach for the behavioral health agency Community Bridges Inc. She is also a suicide attempt survivor and works with young individuals and families during crisis situations. She sees Gray's research as an opportunity to better understand the risks and warning signs of suicide.
"It's important that as we are having these open and honest conversations with members of our family about genetics and health risks, we also talk about the other contributing factors and, most importantly, we talk about the warning signs – the warning signs that we might see in other people, but also the warning signs that we see within ourselves," said Chimbo-Andrade.
Lastly, Gray expresses the importance of screening not only for mental illness, but other health conditions that are known to be genetic.
"Know your family history. If you have a family history of colon cancer, please get your colonoscopy and get it regularly. If you have a strong family history of significant mood disorders and you're starting to get depressed, the earlier you get help, the better," said Gray.
Learn more about your legal options
Dealing with the loss of a loved one from suicide can be confusing for anyone. Attorney Skip Simpson understands the challenges facing families. A nationally-recognized expert in inpatient suicide law and other suicide-related legal matters, attorney Simpson has worked with many families nationwide after the death of a loved one by suicide. Attorney Simpson can explain the legal options available to your family. Learn more about how attorney Simpson may be able to assist your family.
Contact our law firm and schedule an appointment with a compassionate attorney.