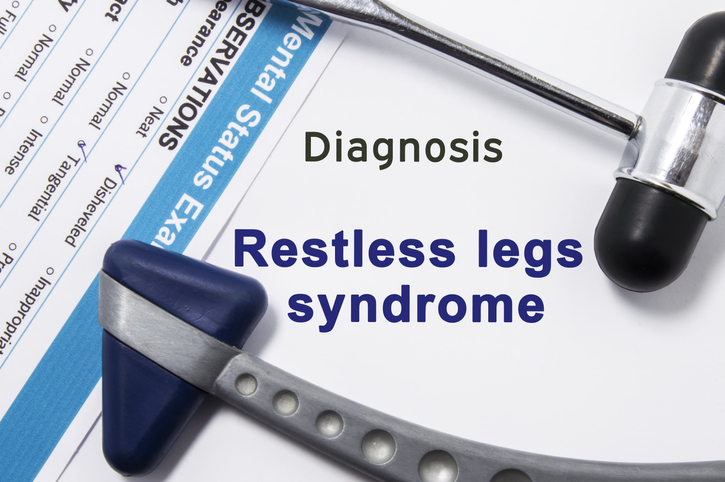 Restless leg syndrome (RLS) — also known as Willis Ekbom Disease — is classified as a sensorimotor disorder that causes those affected to have an unstoppable urge to move their legs. It's often caused by end-stage renal disease and hemodialysis, as well as iron deficiency, medication side effects, alcohol, nicotine, caffeine, pregnancy, and nerve damage.
For those who suffer from RLS, moving their legs is a way to ease pain and discomfort in the lower extremities. Symptoms of RLS often flair up in the late afternoon, evening, or at night when someone is trying to sleep. In turn, people with RLS often don't receive adequate sleep — resulting in mood changes and inability to concentrate.
Researchers find a connection between RLS and death by suicide
According to a study conducted by researchers at Penn State, there may be a link between RLS and suicide risks. The connection between RLS and suicide is currently unclear but RLS often accompanies sleep deprivation, depression, heart disease, ADHD, obesity, and overall poor quality of life.
The Penn State study involved approximately 169,373 participants (both with and without RLS) across the United States and found that those with RLS are at a 2.7-fold greater risk of death by suicide or self-harm than those without the condition. None of the participants in the study had prior cases of attempted suicide or self-harm. Throughout the study, however, approximately 119 cases of death by suicide or self-harm were identified during a mean follow-up of 5.2 years.
While research scrutinizing sleep disorders is limited, researchers believe that sleep disturbance, insomnia, and obstructive sleep apnea may elevate suicide risks in people with RLS. Depression, however, was ruled out as a suicide risk factor.
Finding a solution to RLS-related suicide may require further research
Death by suicide has risen by 30 percent since 1999, according to the Centers for Disease Control and Prevention. In addition, nearly 45,000 people in the U.S. died by suicide in 2016. These statistics are alarming. In a time when death by suicide is at an all-time high, studies such as the one conducted by researchers at Penn State help shed light on the possible risk factors we should be addressing.
About five percent of the population in Western countries is impacted by RLS. The condition can be debilitating for those who suffer from it. In the meantime, pinpointing the central cause of death by suicide and self-harm among people with RLS will require further research. Therefore, it's critical that doctors don't dismiss this condition as merely a nuisance.
If you lost a loved one to death by suicide that could have been prevented, it's crucial that you take legal action. Knowing where to start, however, can be overwhelming and confusing, especially when dealing with the death of a loved one.
Nationally-recognized suicide lawyer and counselor Skip Simpson at The Law Offices of Skip Simpson helps families of those who died by suicide seek answers and justice. If a doctor or other medical professional failed to act promptly and effectively when they should have, speak to our experienced and compassionate legal team as soon as possible.
You can contact us online to schedule your free case evaluation or call (214) 618-8222.