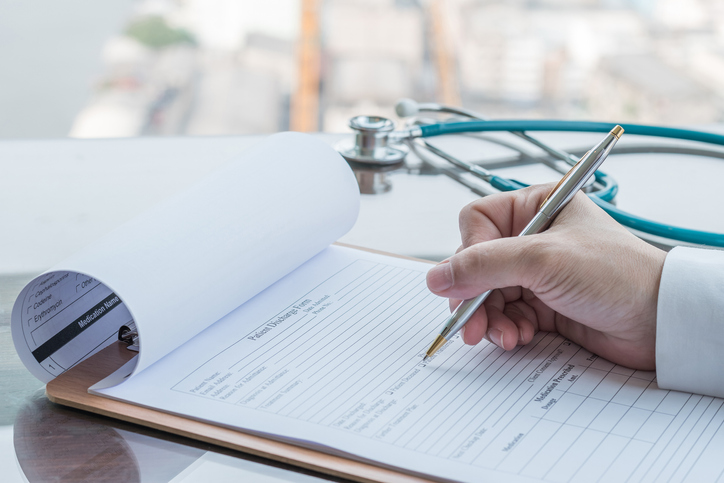 Hospitals and other medical facilities have an obligation to ensure that patients are kept safe and given the best possible care. Sometimes patients get discharged too early, putting them in danger of not recovering or getting the full help that they need. This is especially true for patients who are at risk of suicide. Premature discharge often occurs due to financial reasons or uninformed medical staff.
First, it's critical that competent medical staff conduct the proper screening to identify a suicide risk. This should be done first with screening instruments and follow-up questions by a trained clinician. A family member or significant other needs to be a part of the process. A family session should routinely be recommended. There needs to be sufficient evidence that the patient has improved—really improved. Suicide rates, usually within 7-14 days, are higher than rates of suicides that occur on the inpatient unit. Therefore, careful reassessment of suicide risk factors is mandatory prior to discharge…So what has changed so that the patient is ready for discharge?
If a suicide risk has been established, medical staff has a duty to intervene. The patient may not be ready for discharge. If the patient is safe for discharge Mental health specialists should make a patient's family members and friends aware of the suicide risk and educate them on the warning signs of suicide and means restriction; a careful means restriction like a DEA agent would do determining where contraband may be hidden.
When should at-risk patients be discharged from the hospital?
The patient, a family member involved in the care, or significant others should receive clear and easy to follow instructions on how to access the treating physician or therapist regarding any concern. Family or significant others and the patient should be given information regarding how to access treating clinicians after office hours and any limitations on their availability. Emergency phone numbers that are available 24 hours a day, 7 days a week, such as psychiatric emergency services, and crisis lines should also be given. Remember the patient is being discharged into a zone of time when suicide risk is at its highest. Don't take that time period lightly.
Before discharge, hospital staff should make sure the patient understands why staff speaking with collaterals are important. With the patient's written permission, the patient's family members or significant others should be alerted to the patient's history of suicidal thinking and behaviors. No one should be put in the position of supporting a patient without knowing how critical things have been for the patient. This "heads-up" should also be given to subsequent care providers. Make a serious effort to assure that the clinicians with responsibility for treating the patient following discharge receive a copy of the patient's discharge summary.
Learn more about your legal options. Talk to attorney Skip Simpson today.
Suicide deaths have gradually increased in the United States each year within the last decade. The problem has grown exponentially worse with the COVID-19 pandemic. Awareness of suicide ideation is critical in hospitals and communities. Medical professionals who fail to act when necessary should be held accountable. The Law Offices of Skip Simpson is committed to helping families get the answers and justice they deserve. We are also committed to taking action against negligent medical facilities and preventing further suicide deaths from occurring.
Dealing with the loss of a loved one from suicide can be a confusing time for anyone. Attorney Skip Simpson understands the challenges facing families. A nationally-recognized expert in inpatient suicide law and other suicide-related legal matters, attorney Simpson has worked with many families nationwide after the death of a loved one by suicide. Attorney Simpson can explain the legal options available to your family. Demand legal action today. Contact our law firm and schedule an appointment with an experienced and compassionate attorney.