American Military Personnel At Risk For Suicide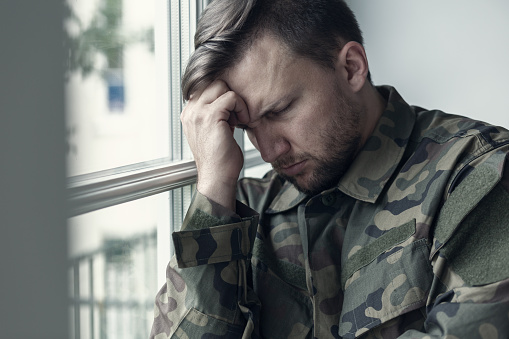 Experienced suicide attorney explains the risks, latest findings
A recent death by suicide of a decorated member of the Green Berets illustrates the risk of suicide many members of the United States military face every single day. That's why it's important for military family members and members of the public at large to be aware of the risks military personnel face, according to attorney Skip Simpson, who frequently represents families dealing with the loss of a loved one as a result of suicide.
Death by suicide of Army's 'Captain America'
U.S. Army Master Sgt. Andrew 'Andy' Christian Marckesano served six full tours with the 82nd Airborne Division and the Ranger regiment in Afghanistan, as well as six additional overseas combat tours. Nicknamed 'Captain America,' Marckesano became a Green Beret and received a Silver Star for his work.
Earlier this year, Marckesano, his wife and three children moved to Washington, D.C., where he recently began working at the Pentagon while still on active duty. Then on July 6, after having dinner with his former battalion leader, Marckesano returned home and died by suicide in front of his wife, according to Fox 5 DC News.
Marckesano is not the first member of his battalion that served in Afghanistan to die by suicide. Including Marckesano, 30 members of his battalion have taken their life since serving in Afghanistan's Arghandab Valley in 2009, Fox 5 News reported.
Even so, Marckesano's suicide sent shockwaves through his battalion. The battalion's former Command Sgt. Major Bert Puckett sent a message soon after Marckesano's death to fellow battalion members, urging them to contact him anytime to discuss any problems they may be experiencing. "Text me, I told you before my door is open… my phone is at hand…," Fox 5 News reported.
Suicide statistics among military troops, family members
Death by suicide among combat veterans is nothing new. Each day, an estimated 20 combat veterans take their lives, according to Fox 5 News. The U.S. Department of Defense (DOD) also released a detailed study last year examining suicide rates among active duty military personnel and family members.
The DOD study focused on statistics for 2018. That year, the study found that:
541 service members (active and reserve) died by suicide
Among active military members, the suicide rate was 24.8 per 100,000.
Among reserve military members, the suicide rate was 22.9 per 100,000.
Among the National Guard, the suicide rate was 30.6 per 100,000.
In contrast, the age-adjusted suicide rate for the entire United States was 14.2 per 100,000, according to the American Foundation for Suicide Prevention. That same year, 48,344 nationwide died by suicide in the United States, making suicide the 10th leading cause of death in 2018.
Learn more about your legal options. Talk to attorney Skip Simpson today.
Dealing with the loss of a loved one involving suicide can be an overwhelming experience for anyone. Attorney Skip Simpson understands the challenges many families face. A nationally-recognized expert in inpatient suicide law and other suicide-related legal matters, attorney Simpson has helped many families nationwide understand their rights and legal options following the death of a loved one by suicide. Learn more about how attorney Simpson may be able to help you. Contact us and schedule an appointment with a caring and compassionate attorney.