Campus Suicide Skyrockets – Are Colleges Liable For Student Deaths?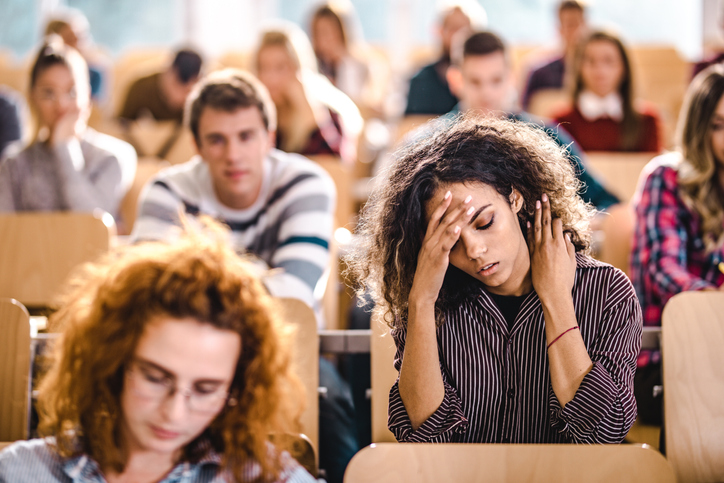 A string of suicides at U.S. colleges and universities is renewing calls for more on-campus mental health services.
The situation is grim with some campuses experiencing multiple instances of students taking their own lives. Over the last six months, there have been four Worcester Polytechnical Institute, Massachusetts, student deaths attributed to suicide or apparent suicide, according to the media reports.
Similar fatalities have been recently reported on campuses in North Carolina, Missouri, California, and New Hampshire.
A recent study found that, nationwide, more than 14% of students said that they had seriously considered suicide in the past year. This is more than twice the rate in 2007.
People are calling on university and college officials to step up and offer the services students need to cope.
A Question of Campus Negligence
Under certain conditions, colleges and universities can be held liable for student suicides.
In many, but not all, cases, failing to provide students with reasonable mental health services and ignoring signs of suicide is an act of negligence.
Various courts have determined that colleges and universities have special relationships with their students that obligate them to fulfill a "duty of care" and act to prevent suicides.
Student suicide is a grave tragedy. When students die by suicide, it is important for their loved ones to consider a wrongful death lawsuit against the school and/or other liable parties.
In addition to securing answers and justice for yourself, a lawsuit could force a college or university to provide better services that help to prevent future suicides.
Calls for Improvement
The mental health crisis that has affected young people has attracted the attention of the federal government. Surgeon General Vivek H. Murthy called for action in a December statement.
"The challenges today's generation of young people face are unprecedented and uniquely hard to navigate," he said. "Our obligation to act is not just medical — it's moral.
"We have an unprecedented opportunity as a country to rebuild in a way that refocuses our identity and common values, puts people first, and strengthens our connections to each other."
COVID-19 Impact
Addressing the mental health crisis is critical. The rate of depression among college and university students is high.
In the 2020-21 academic year, 41% of students reported symptoms of depression and 34%  reported feeling burdened by anxiety, according to data from the 2021 Healthy Minds Study.
The COVID-19 pandemic has added extra weight to this large task. As many campuses have returned to in-person classes, administrators have worked to balance the need for pandemic-related restrictions, such as mask-wearing and quarantines and medical reports, with students' deep need to socialize, make new friends, and gather in person.
On top of the pandemic, piling on even more stressors, are things like: a deep nationwide political divide, racism, climate change, social media, limited health care access, low wages, depressing economic outlook, and the strain of virtual learning in isolation.
Help For Families Experiencing Suicide
If you have lost a loved one to suicide, it is important that you find out who is liable for their death. You may be able to save others from a tragic end. People and entities that may be liable in wrongful death suicide lawsuits include:
Drug manufacturers
Health care provides, doctors, and therapists
Health care facilities (hospitals, wards, etc.)
Educational facilities that may not have provided services or turned a blind eye to bullying and other serious harassment of students
Negligent or malicious individuals
No amount of money can bring a loved one back, but by seeking compensation after a suicide, you may be able to help offset current and future financial losses to your family and save lives.
We Will Fight To Get You Answers and Justice
At The Law Offices of Skip Simpson, we have the experience and knowledge to get you the answers and justice you deserve after a loved one dies by suicide. With integrity and compassion, we investigate the circumstances of suicide and advise families on how to proceed during an extraordinarily difficult time.
As a nationally-recognized law firm, we help families across the United States who have lost loved ones due to suicide. If you lost a loved one to suicide, contact our law firm today to see how we can help you.