Hospital Records Can be Invaluable Evidence After Inpatient Suicide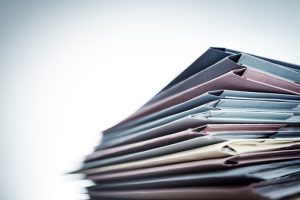 Mental health facilities have obligations to psychiatric patients to keep them safe, particularly when patients are on suicide watch and there is a risk of death by suicide.  One of the duties in most facilities is simply to monitor patients who are at great risk to ensure they do not try to self-harm.  If a hospital has failed in any of its obligations to patients and inpatient suicide occurs as a result of this failure, it is possible to take legal action against the facility.
Hospitals can be held responsible for negligence in policies which lead to patients dying by suicide. If staff members fail to fulfill the obligations imposed upon them by their jobs, mental health facilities can also be held accountable due to these on-duty errors or the negligence of staff members in fulfilling work tasks.
Hospital records and other internal evidence from mental health facilities can prove invaluable in determining if the facility has lived up to its obligations or not.  An experienced inpatient suicide lawyer can assist family members of patients who died by suicide in obtaining necessary records to help prove negligence.
Video Surveillance Footage Helps to Show Staff Failure in Mental Health Facility
Naples News reported on one tragic case which illustrates how information a hospital collects can be used to help prove negligence after inpatient suicide occurs.  The case involved the suicide of a 51-year-old man who was in a psychiatric inpatient hospital. The man had been admitted because of feelings of paranoia, hopelessness, and depression. His admissions paperwork indicated he had been having suicidal thoughts.
During the time he was in the 103-bed facility, the 51-year-old man was quiet and didn't participate in any activities or therapy sessions. Two days prior to his death, he asked to talk to a social worker and requested forms for a living will. The social worker didn't ask the reason for this request, and did not report the request to anyone.   The patient's doctor indicates he would have put the patient on immediate suicide watch if he had been aware a request for a living will was made.
Even though the patient was not on suicide watch, he was still supposed to be checked on every 15-minutes.  Unfortunately, though written paperwork indicated these checks had happened, surveillance footage from the hospital shows there were two checks missed in a row. Neither a 9:15 and a 9:30 check happened. By 9:45, when the 51-year-old patient was finally checked on, the patient had gone into the bathroom and hanged himself with a tied-up hospital gown.
There were numerous situations in this case where the hospital facility dropped the ball, from the social worker not reporting the living will to the 15-minute checks not being made. The surveillance evidence and the patient records including the living will help to show how the hospital facility fell short of its obligations.  A suicide lawyer can help family members to obtain this type of evidence to prove a mental health facility should be held accountable for lapses.