New Laws Aim to Prevent Suicide Among College Students
In 2014, a college student died by suicide following his first year at the University of Texas at Austin. Following his death, his parents began to advocate for legislation that would increase awareness of mental health resources on college campuses. College students are particularly vulnerable to the risk of suicidal ideation because they are often facing tremendous academic pressure and are away from family and support systems for the first time.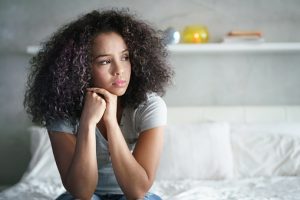 While colleges have counselors available, students may be unaware of the mental health services that can be provided to them. Counselors may also fail to notice signs of suicidal ideation among their patients, which can result in accusations of clinician malpractice. Protecting young people during a vulnerable time in their life is of the utmost importance and two new laws have passed that could make a substantial difference in saving lives.
A closer look at Texas college suicide rates
In Texas, suicide is the second leading cause of death for college-aged kids. Around a third of all college students in Texas are reportedly dealing with depression.
Senate Bill 1624 was championed by the parents of the University of Texas at Austin student who died by suicide. The Bill was signed into law and took effect recently. The law requires universities to provide students with information on suicide prevention services and mental health services during their orientation period.
The bill mandates the information be provided to students during either a live presentation or a video. The information may not be provided in paper form. The purpose of requiring a video is to ensure students actually receive the information. Dallas News reports the director of the Counseling and Mental Health Center at UT-Austin is making a video that schools statewide can use in order to fulfill the new legal requirement.
Senate Bill 1624 was one of two laws that recently took effect to try to reduce the risk of death by suicide among college students. The other law requires local universities create a web page providing information to students about how to contact the local health authority in the university community.
The purpose of the new laws is to make it easier for students to access information they need and to reach out for help.  The lawmaker who authored the legislation stated: "College students in particular are at an age or an environment [where it's] even more difficult for them, to seek out help."  Now, by providing the information at orientation and on an easy-to-access website, hopefully more students will reach out.
The strong push should be "zero suicide." This concept is realistic—several organizations have drastically reduced suicides and others have reached the goal of zero.  If zero is not the right number, what is?
Once students do seek mental health services, it is up to counselors to recognize signs of suicidal ideation and to take action to help vulnerable students. The counselor may be the only source of support a student who is far from home has, and the counselor must live up to the professional obligation he has to provide appropriate care and take action to help stop an attempted suicide or a suicide.