CDC Report Shows Alarming Spike in Suicide Risk Among Teen Girls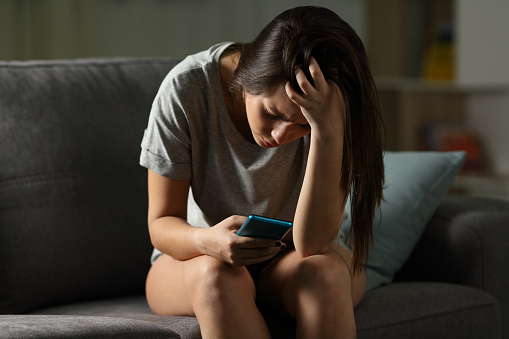 A new report from the Centers for Disease Control and Prevention (CDC) shows a dramatic increase in suicide risk among American teenagers, especially teenage girls.
The report is based on the CDC's Youth Risk Behavior Survey (YRBS), which is conducted every two years, most recently in 2021. The 2021 survey found that almost 60% of female high school students experienced persistent feelings of sadness or hopelessness, the highest level found over the last decade, and that 10% had attempted suicide. The numbers were even more stark among students who identified as LGBTQ+, at 70% and 20% respectively.
By comparison, 29% of high school boys reported persistent feelings of sadness or hopelessness in 2021, up from 21% in 2011.
"High school should be a time for trailblazing, not trauma," Dr. Debra Houry, the CDC's chief medical officer, told USA Today. "These data show our kids need far more support to cope, hope and thrive."
These findings highlight the increased need for teen suicide prevention
Unfortunately, when teens express feelings of suicidality or even outright say they're considering suicide, they are often dismissed as just wanting attention. Nothing could be further from the truth. As the CDC's findings show, suicidality is a real risk among our youth, especially girls and LGBTQ youth. Indeed, suicide is the second-leading cause of death among children aged 10-14 and the third-leading cause of death among people aged 15-24, according to the National Institute of Mental Health.
It's critical for parents, teachers, administrators, and other adults to know the warning signs of suicide risk in youth, which include:
Talking or writing about death
Expressing feeling "trapped" with no way out
Giving away prized possessions
Drug or alcohol use
Self-harm
Risk-taking behavior
Significant mood changes
Delusions or hallucinations
Adults need to be on the lookout for these and other warning signs in teenagers, particularly after a triggering event such as loss of a friend or family member, relationship breakup, bullying at school, or experience of abuse or discrimination. Just as importantly, responsible adults need to know how to intervene, which may include:
Listening empathetically to the at-risk youth.
Acknowledging and validating their feelings.
Directly asking "are you considering suicide?" or "are you thinking about hurting yourself?"
Removing lethal means such as weapons and medications.
Telling another adult immediately and seeking appropriate professional help.
Referring the at-risk youth to appropriate mental health services and following through.

The best training for adults interacting with teens or anyone at risk for suicide is to

contact the QPR Institute

for a course on becoming a gatekeeper as an important step for suicide prevention.
The current increase in youth suicide risk is alarming, but it is not irreversible. Professionals who work with at-risk youth, from educators to medical professionals, need to be aware of the risks and proactively intervene.
We fight for accountability and justice for families
Part of the fight to eliminate youth suicide is the need for accountability for medical professionals who do not meet standards of care in treating at-risk youth. Our law firm fights for families who have lost loved ones to preventable suicide.
If you have lost a loved one to suicide completion, the Law Offices of Skip Simpson would be honored to explain your legal rights and options. We're based in Texas but serve families throughout the United States.