Texas State Law Leaves Families of Suicide Victims Searching for Answers
Hospitals responsible for multiple inpatient suicides are shielded by 1999 law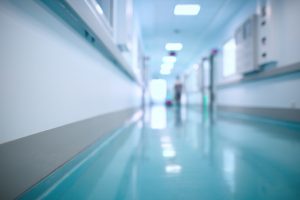 Just before last Thanksgiving, a Vermont family lost their son, a patient at the renowned Menninger Clinic in Houston, to suicide. A.G. was 25 years old when his parents sent him to Menninger after he had presented at acute risk of suicide. After a few weeks in care, his parents told his doctor he wasn't getting better – that on the phone, he sounded more hopeless than ever. The psychiatrist assured them that the facility was doing everything possible to help him.
One day later, even though his condition had clearly not improved, the facility allowed A. G. to go to a restaurant with other patients. While at dinner, he stood up, asked to use the bathroom, left the table – unsupervised and unaccompanied – and then walked out the back door. Seventeen hours later, he had died by suicide.
A state investigation revealed what should have been obvious to Menninger staff: A. G. should never have been allowed to go into the community by himself. The clinic failed to meet its duty of care by not doing enough to protect him. But the results of that investigation were not made public.
That's because The Menninger Clinic, like most other inpatient facilities in Texas, is protected by an unintended consequence of a 1999 law.
1999 legislation bars state department from releasing investigation results
The law at the center of the issue, which went into effect on September 1, 1999, was intended to give subpoena powers to state licensing boards that oversee medical providers such as family therapists and dietitians and was created at the request of the Texas Department of Health. The Texas Hospital Association, an organization that represents hospitals and healthcare providers statewide, requested an amendment requiring those investigations to be secret.
Former state Rep. Patricia Gray, who authored the law, has stated that she never intended the law to be used as it is applied today. The secrecy regulations serve only to protect the reputation of hospitals – at the expense of patients' safety and families' right to justice.
At Menninger alone, at least four incidents in which patients died by suicide or made suicide attempts went unreported in the decade prior to A. G's death. Had his parents had access to that information, they may not have decided to place him at a clinic 1,600 miles away from their home – a decision driven by the clinic's sterling reputation that is protected by Texas law. His mother, D. L., herself a psychiatrist, spent days vetting the clinic and saw plenty of positive information, but none of the deadly safety concerns.
Lack of access to information puts thousands of patients at risk
And given that Menninger is a nationally known and well-funded facility, the risks to patients at other hospitals and clinics throughout Texas are likely even greater.
"If these kinds of safety lapses are happening at the much-celebrated Menninger Clinic," said inpatient suicide attorney Skip Simpson, "can you imagine what's happening out of the public eye at facilities that operate on a fraction of their budget?"  Skip knows too well how and why hospitals hide the ball from families—never disclosing to families how their loved ones died; especially in a place with one primary duty: to protect the patient.
A touted reason behind not disclosing the facts to families about their loved one's suicide is so staff and doctors can openly address their poor decisions—behind closed doors—with no one being blamed for the death.
The proper purpose for studying hospital suicide is to employ the Stop-It-Next-Time rule. When a hospital, has something go wrong which allows a suicide, the hospital must investigate why – and then try to keep the same thing from going wrong and injuring someone again.  Instead, hospitals are not learning—just hiding. Families learn nothing about the details of the suicide unless a lawsuit is filed.
The truth is that so many families are left with unanswered questions; A. G.'s parents were explicitly told by a DSHS employee that the information they needed was in a report they would never see because of the state law. And this isn't just a concern for a few families—it's a major public health concern that puts thousands of patients in Texas and nationwide at risk.
Families have a right to accurate safety information about the facilities they will entrust with their loved ones' care. Dangerous clinics and hospitals must be held responsible for the injuries and deaths they cause. And that means critical information about tragedies such as A. G.'s death cannot be hidden behind a veil of secrecy, always serving the hospital and doctors but rarely the public.
Patients, and the public, deserve better.