Court Allows Lawsuit Against Delaware School District After Teen's Suicide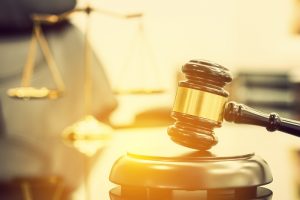 Children, teenagers, and other adolescents can be at an especially high risk for suicidal thoughts and behaviors. When kids are at school, it's the responsibility of school officials to detect warning signs of suicide in students and take preventative measures in the event of a crisis.
According to attorney Skip Simpson, an experienced suicide negligence lawyer, failure to do so could yield tragic results. As a recent Delaware Supreme Court ruling indicated, it can also result in a lawsuit against a school district.
Delaware Supreme Court: School District Might Be Negligent
As a Delaware Online news story recent reported, the Delaware Supreme Court ruled that the grandparents of a 16-year-old who died by suicide in 2009 have sufficient grounds to sue their grandchild's school district. The Superior Court initially dismissed the case.
In 2009, the 16-year-old boy had spoken with a school counselor about his suicidal thoughts and other problems he was having. Merely hours later, after coming home from school, the boy died by suicide.
His grandparents then filed a lawsuit against the school, saying not only that the school should have notified them about the boy's crisis so that they could respond accordingly, but that the district failed to follow essential procedures that could have saved his life.
While the Supreme Court and Superior Court agreed that the school could not be held liable for something he did at home, the Supreme Court accepted the argument from the boy's grandparents parents that the district, school, and counselor were negligent because there were specific rules on how to handle an adolescent in a crisis.
School District Suicide Protocol Designed To Help Students In Crisis
Often, school districts have particular protocols that they must follow if an adolescent shows signs of suicidal thoughts or behaviors. When a student shows these signs, it's the moral and often legal obligation of teachers, counselors, and other school officials to address the situation immediately and follow necessary protocol.
In this instance, district protocol mandates that a school official must stay with the student, assess the situation, contact parents, get help, document the file and follow up – something the school might have failed to do.
At the Law Office of Skip Simpson, we understand that these safety protocols are designed to prevent adolescents in crisis from dying by suicide. Even the smallest steps taken by guidance counselors, teachers, and other school officials could go a long way in preventing a tragedy.
While it remains to be seen if the Superior Court, which is now hearing the trial again, will agree, this case should serve as a reminder to all school districts that when an adolescent shows suicidal thoughts or behaviors, the decisions they make immediately afterward can change lives forever.
If you've lost a loved one due to suicide, contact the Law Offices of Skip Simpson, dedicated to holding mental health counselors accountable. Call today at (214) 618-8222 for a free case consultation.