Disagreements Over the Best Method of Inpatient Care Provision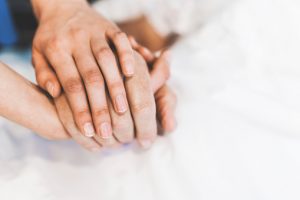 Providing mental health services is one of the most important roles a healthcare institution can fulfill, especially if a person is experiencing suicidal ideation. The right mental health care can save a life and can help to stabilize people with serious illnesses such as depression.  Unfortunately, not all healthcare providers are capable of offering appropriate services to people experiencing mental illness.
Part of the problem stems from disagreements over appropriate provision of care and the right methods to use for treating mental illness. WQAD recently reported, for example, on fights between hospitals over who is best capable of providing inpatient care and where the care should be provided. As hospitals and other healthcare service providers go back and forth on what help should be offered to patients, it is victims who often suffer because there is no clear plan for inpatient treatment which has been proven effective.
Disputes Over Providing Inpatient Care Can Harm Vulnerable Patients
WQAD reports a company called Strategic Behavior Health (SBH) is seeking to open a new mental health facility. SBH is already operating two psychiatric hospitals which treat patients using both inpatient and outpatient services, including a hospital called Peak View Behavioral Health. When SBH tried to open its third facility, the two largest local health systems objected.
The local health systems, UnityPoint Health Trinity and Genesis Health System, argued SBH would cherry-pick patients who could pay the most and would make it harder for existing facilities to provide appropriate mental healthcare services.  Local hospitals also believe inpatient care is outdated, while SBH agrees and asserts the benefits of inpatient treatment.
In addition to concerns about the type of care and the cherry-picking of patients, there are also worries about whether there are enough doctors in the local area to provide staffing for all of the healthcare facilities who treat patients with mental illness.  One advocacy group, for example, indicated the problem with providing healthcare services locally is not a shortage of psychiatric beds but is instead a shortage of qualified psychiatric professionals.
Unfortunately, this disagreement means an inpatient facility which could provide important help in mental health care and suicide prevention may not be built or there may be a delay in building.  If there is a shortage of qualified caregivers, it also means facilities providing mental health services could be understaffed or unqualified staff members could be hired. When there is an inadequate level of staffing and/or staff members are not properly trained, patients will suffer.
This is an especially big risk for patients who are receiving treatment for suicidal ideation because it will be necessary for these patients to be carefully monitored. If an inpatient facility does not provide the supervision and help they need, the facility could be held accountable for malpractice if a patient is seriously injured or dies while receiving care.