Can we prevent deaths by suicide among first responders?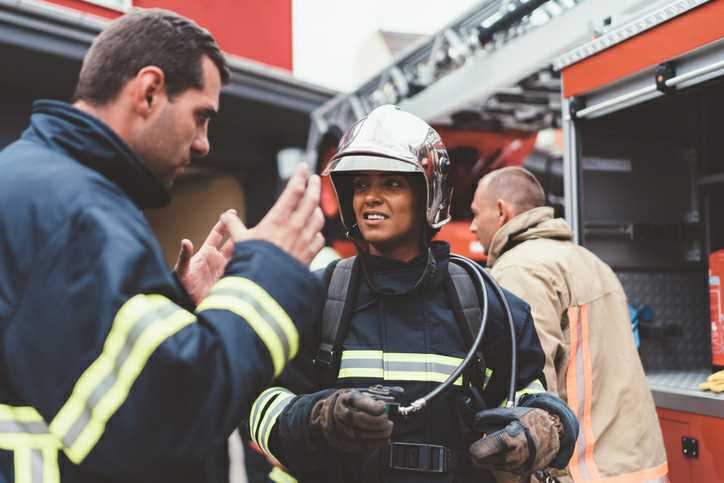 First responders — police, firefighters, and EMS — risk their lives each day and witness the tragedies and horrors that occur across America.
These often include:
Violent altercations
Near-death experiences
Deaths of colleagues
Deaths of people affected by crime, traffic collisions, work accidents, and other disasters
The impact of heinous crimes
A link between first responders, PTSD
We applaud first responders for their heroic actions, but they are still human, like the rest of us. Due to the nature of their jobs, they often experienced post-traumatic-stress-disorder (PTSD), a mental health condition that is often triggered by a traumatic event. Symptoms of PTSD, include:
Behavioral: People with PTSD may exhibit irritability, hostility, anger, fear, self-destructive behavior, or social isolation.
Psychological: PTSD may result in flashbacks, spurts of anxiety, re-occurring unwanted thoughts, or mistrust of others.
Mood-related: PTSD can cause depression, guilt, loneliness, and loss of interest in pleasurable activities.
Sleep disturbances: People with PTSD may experience frequent nightmares or insomnia.
What is the rate of death by suicide among first responders?
A study conducted by The Ruderman Family Foundation (RFF) found that more first responders die by suicide each year than in the line of duty. Here are 2017 figures cited by the RFF:
103 firefighters died by suicide, 93 died in the line of duty
140 police officers died by suicide, 129 died in the line of duty
According to the study, police officers witness an average of 188 "critical incidents" throughout the course of their careers.
Police officers and firefighters are also five times more likely to experience PTSD than civilians. The death by suicide rate among police officers and firefighters, in comparison to civilians, is:
18 out of every 100,000 firefighters
17 out of every 100,000 police officers
13 out of every 100,000 civilians
Addressing the social stigma
There is a barrier that exists between first responders and access to mental health care — the social stigma surrounding the expectations of bravery and toughness. The general public is also vastly unaware of this issue faced by first responders.
Furthermore, there seems to be an underreporting of deaths by suicide among first responders. For example, the Firefighter Behavioral Health Alliance (FBHA) estimates that only 40 percent of deaths by suicide among firefighters are reported. That means that the real numbers could be much higher.
According to the RFF, there are roughly 18,000 law enforcement agencies across the United States, yet only an estimated 3-5 percent of them have suicide prevention training programs.
"We need to end the silence that surrounds the issue of first responder mental health. We should celebrate the lives of those lost to suicide – at national monuments such as the National Law Enforcement Memorial, in the media, and within police and fire departments around the country," said RFF president Jay Ruderman. "Also, departments should encourage or require first responders to access mental health services annually. This will enable our heroes to identify issues early, and get the help that they need. It will save lives."
Representing first responder families
It's critical that first responders break down the barriers of social stigma and get the help that they need. Death by suicide among first responders is preventable, but it also requires all hands on deck.
Fire stations and law enforcement agencies, for example, should offer the support and resources need to address the mental health issues first responders face.
If you have lost a loved one due to death by suicide, an experienced and compassionate suicide lawyer can help you pursue answers and justice.
Contact the Law Offices of Skip Simpson or call 214-618-8222 to explore your legal options. We offer free case evaluations and will carefully assess your case.