Conversations about safe gun storage can help prevent death by suicide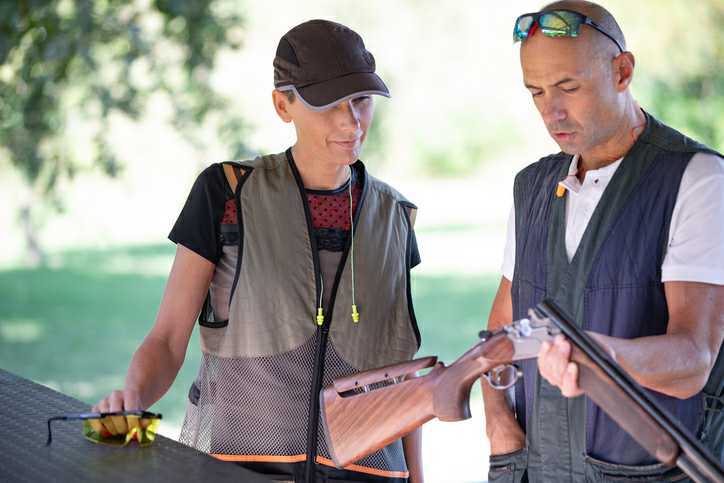 According to the Centers for Disease Control and Prevention, more than 40,000 people die each year from death by suicide, which is currently ranked the 10th leading cause of death in the United States. About half of those deaths involve firearms.
Researchers at Forefront Suicide Prevention (FSP) at the University of Washington visited 18 gun shows around Washington state in 2019. They found that engaging people at these shows in community-based and empathetic conversations centered around gun safety resulted in more people keeping their firearms locked up. The study was published on October 20, 2020 in the online journal BMJ Injury Prevention.
Awareness proven effective at encouraging safe storage of firearms
Jennifer Stuber is the lead author in the new study, the FSP co-founder, and an associate professor of social work at the University of Washington. According to Stuber, raising awareness about the risk of suicide when firearms are present can lead to behavior changes that can save lives.
"We need to be educating people who own firearms or are considering purchasing them that suicide is a possible risk to take into consideration and to make plans in advance to mitigate these risks. So many people are in crisis today—from youth, to veterans, to our men in economic distress and in relationship turmoil—we are all vulnerable. We need to educate firearms owners, both experienced and new, at the point of purchase and other places we can find them to raise awareness," said Stuber.
The study was a test of an outreach strategy created by FSP dubbed SAFER (Safer Homes, Suicide Aware program). The purpose of the outreach strategy is to offer the community steps on how to create safer homes. The program originated in 2015 when Stuber made a phone call to the National Rifle Association (NRA) to gain insight on how its leaders viewed suicides linked to firearms. During the conversation, Stuber learned two things:
Some NRA members have lost friends and family to suicide where firearms were used.
The same people who have lost friends and family are unaware of what can be done to prevent suicide.
In the recent study, 1,175 people were given the SAFER intervention that involved a written survey to assess their knowledge of firearms safety and suicide prevention. Four weeks later, FSP emailed a survey to those who received intervention. Out of the 372 participants who completed the survey, roughly 66% of them said that they now keep their firearms secure in their homes. The second survey showed a 15% increase from the 51% of participants who reported keeping their firearms secure during the first survey.
In addition, volunteers in the SAFER program offered locking devices for medications. During the first survey, 15% of participants said that they safely secured their medications. That grew to roughly 22% during the follow-up survey.
What can the rest of the U.S. learn from the SAFER program?
Ali Rowhani-Rahbar is an associate professor of epidemiology and co-director of the Firearm Injury and Policy Research Program at the University of Washington. He credits this study as the first to "assess receptiveness to suicide prevention messages and self-reported change in firearm storage behavior at gun shows." He also states that other regions of the U.S. could learn from the SAFER outreach program.
"This study is novel not only due to its outreach to participants in gun shows, but also because of its empathetic approach to engage them in conversations about suicide prevention. It can serve as a model for other regions of the country to use similar approaches and broaden the inclusion of individuals who might be at high risk of suicide in their outreach and prevention programs," said Rowhani-Rahbar.
Stuber raises another important point: suicide prevention awareness applies to everyone. Even people who have never had suicidal thoughts may experience them at some point in their lives. Or, they may have a friend or family member who is at risk. It's important that awareness is raised among everyone, so people can have a plan to protect themselves and their loved ones. Awareness is also key in medical settings, so medical professionals and mental health specialists know when to act and how to help protect patients who may be at risk.
The Law Offices of Skip Simpson fully supports the SAFER program and hopes to see similar programs become adopted nationwide. Our law office is dedicated to helping suicide victims and their families seek justice when failure to screen or act within a medical facility leads to tragedy. If you lost a loved one to suicide, feel free to reach out to our experienced and compassionate legal team for help.
We serve clients all over the U.S. and offer free and confidential case evaluations. Contact us online to find out how we can help.